Winterreise
Song Cycle by Franz Schubert
Presented with Beaker Street Festival 2021
Schubert's achingly beautiful meditation on mortality for solo voice and piano, set in a world of ice and rain. Written after a diagnosis of syphilis, an effective death sentence, this music captures all the grace, longing and horror that only the doomed can truely appreciate. This great gift to humanity is ours to honour, to savour, and to revere. In an age of chronic loneliness and isolation, this music offers us the definitive statement on solitude and einsamkeit.
Tasmanian Theatre Awards 2022
Amanda Hodder and Nicholas Tolputt. Musical Theatre Judges' Award for excellence in musicality and ensemble.
Ben Winspear – Director and Translator
Nicholas Tolputt – Countertenor
Amanda Hodder – Piano
Marty McGrath – Director of Photography
Jason James – Lighting Designer
Peter Brennan – Editor
Eliya Cohen – Second Camera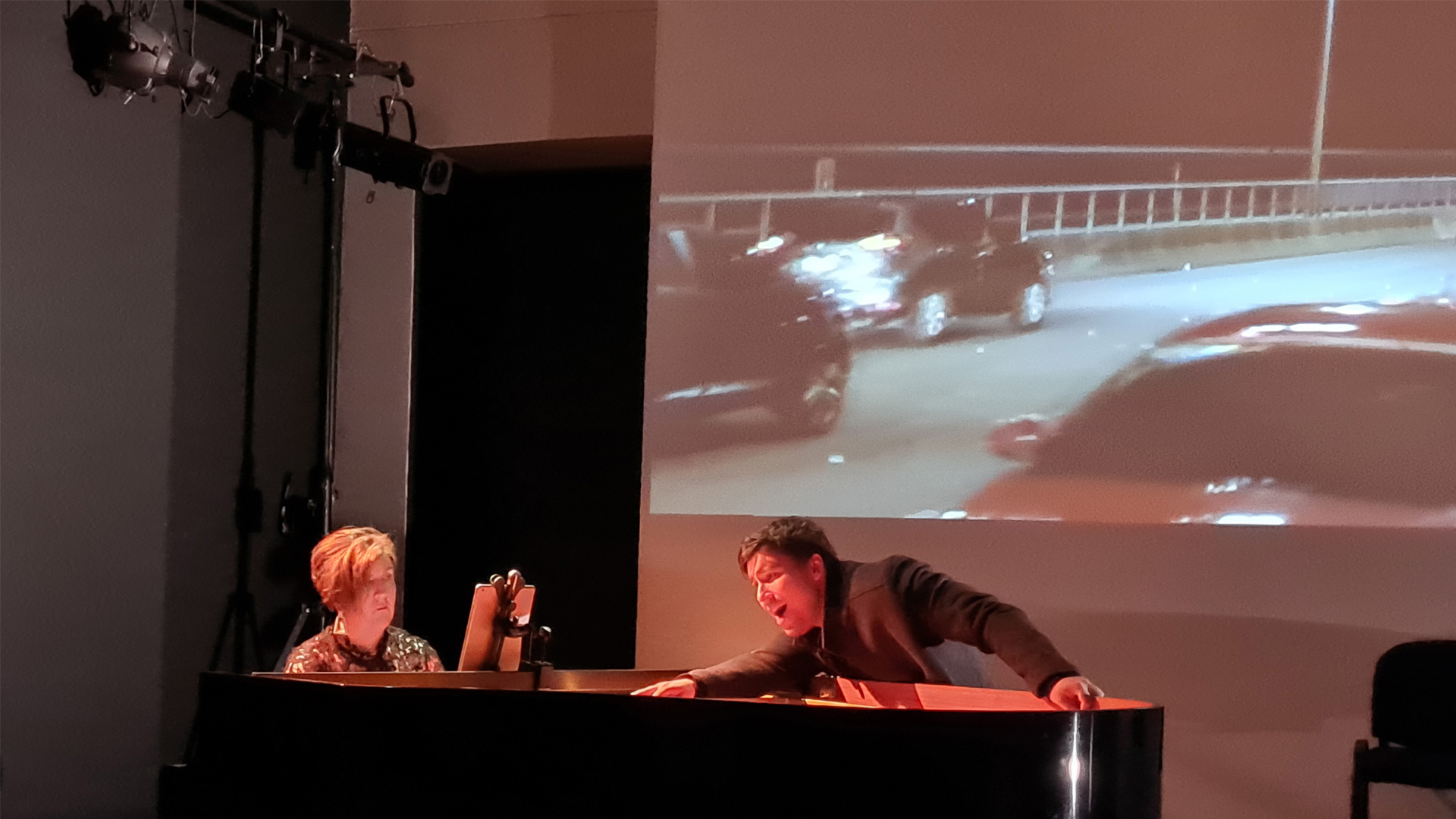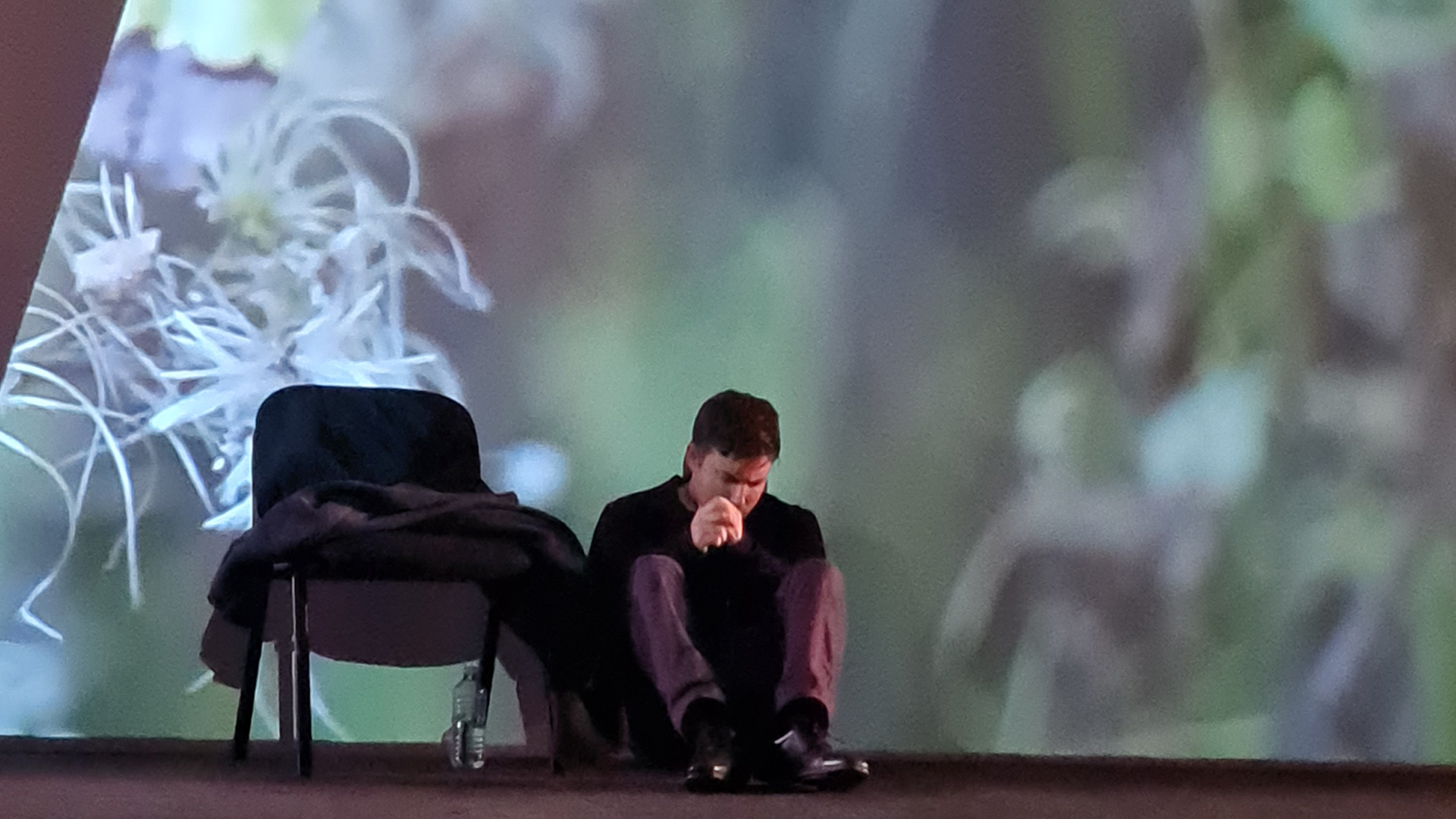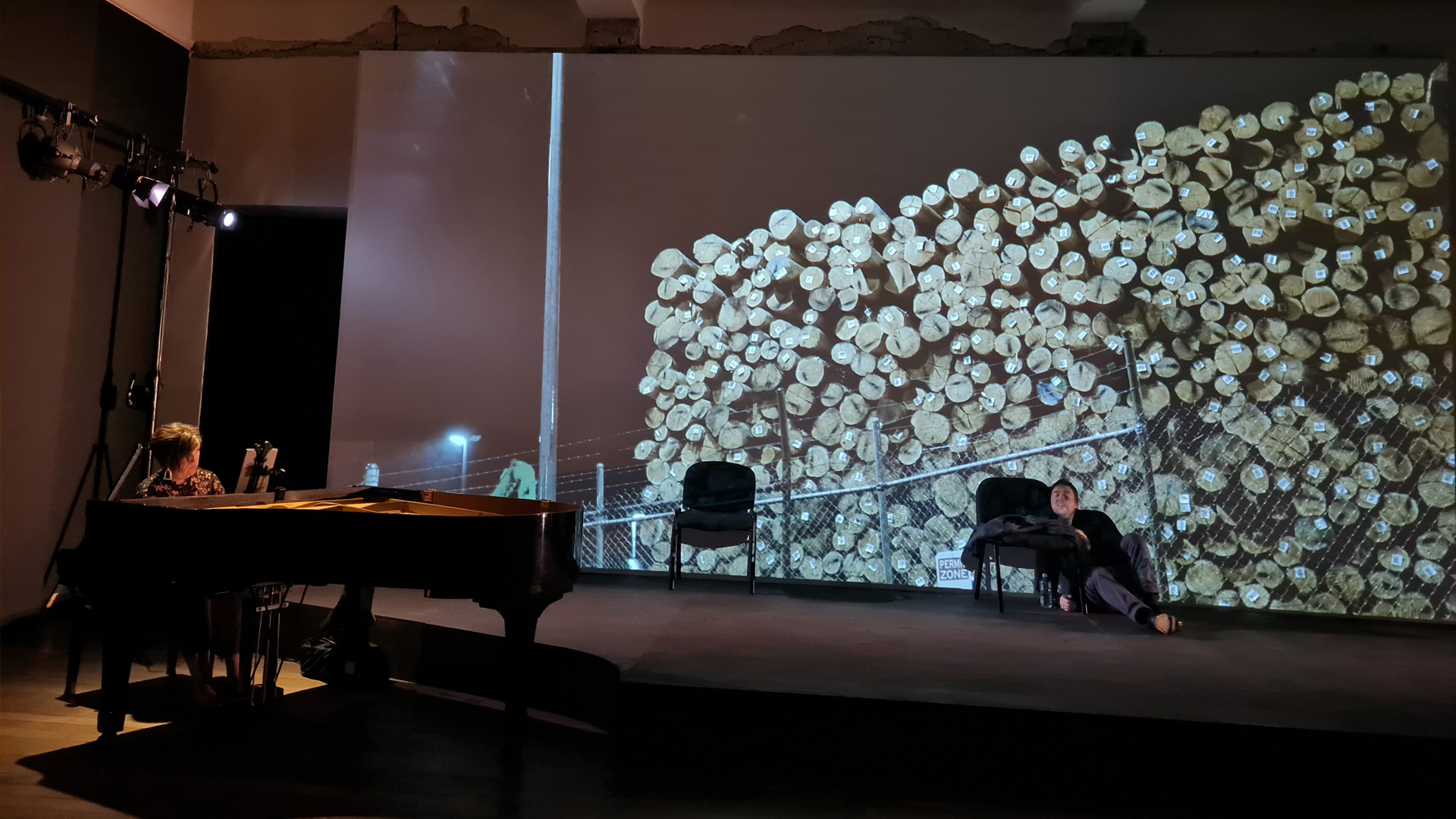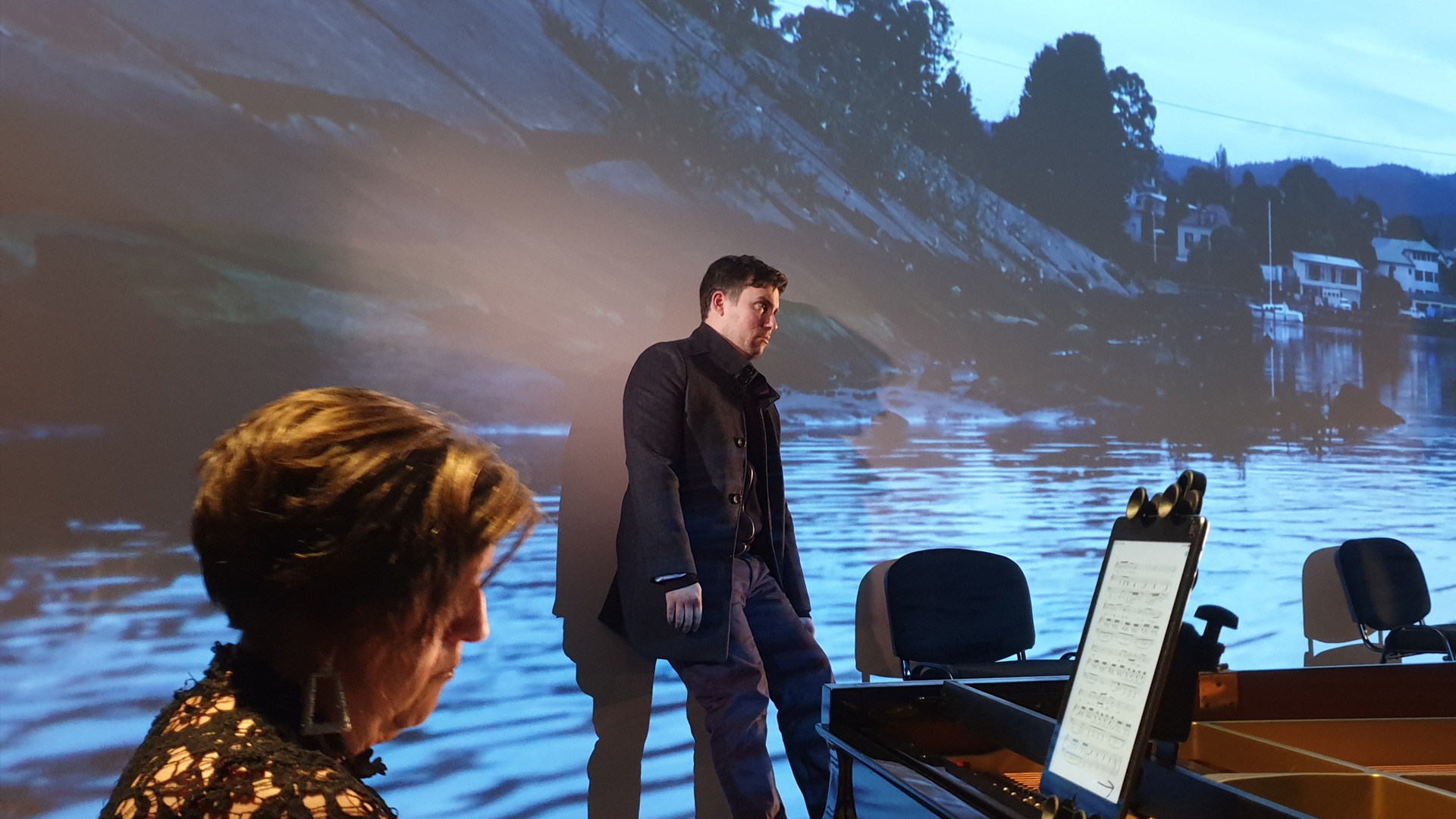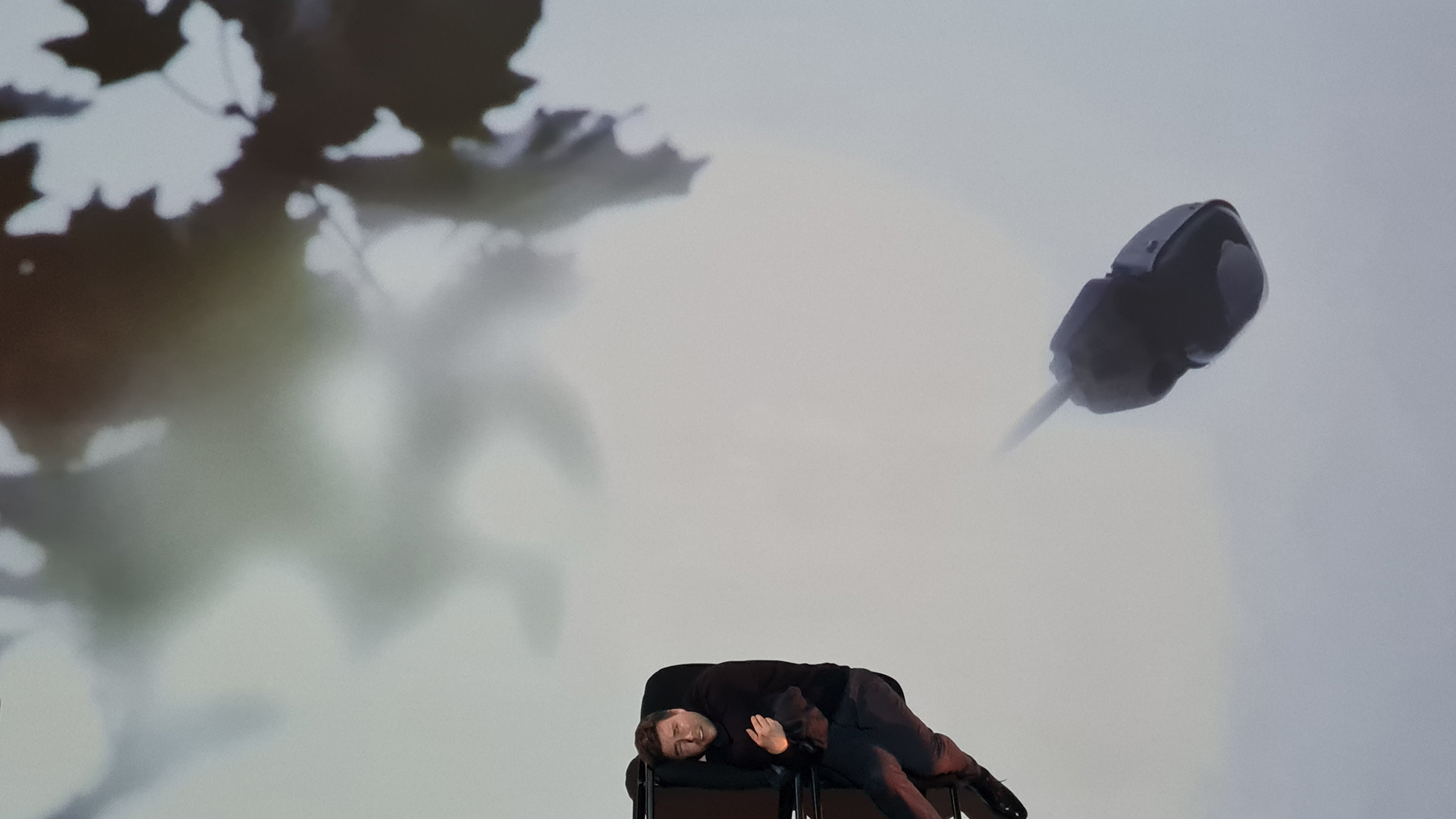 It was like experiencing synaesthesia – sound and image and meaning becoming one.

Craig

Public
It was like sitting inside an artwork.

Rod

Public
I lived in Germany for years and saw Winterriese many times. I never understood it until now.

Anonymous

Public
I really loved how the projected backgrounds worked with and highlighted the performances and the over-all emotional context of the piece. So great to see Archipelago being so prolific.

Andrew

Public
Its emotional intensity and the potency of its simplicity (as well as our privileged proximity to the performers) suggest the direction that could make Hobart a national and international centre for performance.

Michael

Public
A mesmerising performance of Schubert's Winterreise. Nicholas sang with such clarity, vitality and devastating pathos. Flawlessly accompanied by Amanda Hodder and meticulously directed by Ben Winspear – it felt like art should feel: moving, emotional and spot on engaging.

Black Swan Bookstore