Bay of Fires, now on ABC TV and iview
Bay of Fires is an eight-part crime/thriller drama series for the ABC which was filmed on the West Coast of Tasmania in 2022. It is currently streaming on ABC iview.
Co-created by Andrew Knight (Seachange, Jack Irish, Rake, Hacksaw Ridge), Marta Dusseldorp (Janet King, Jack Irish, A Place to Call Home) and Max Dann (Siam Sunset, Dance Academy, Spotswood). Archipelago Productions partnered with Fremantle Australia to produce Bay of Fires.
The series was written by Andrew Knight and Max Dann.
Set in the wilds of Tasmania, Marta plays the lead character Stella Heikkinen whose fall from grace is as spectacular as it is life threatening.
Betrayed and in immediate danger – Stella has no option but to move her young family to the last place on earth anyone would expect. This town isn't the kind of place they put on postcards, this is a tiny community rife with simmering feuds, crime and sometimes, murder.
Archipelago Productions Founder and CEO Marta Dusseldorp says "The opportunity to collaborate and create an original Australian drama with the extraordinary Andrew Knight and Max Dann has been an amazing journey. Executive Producer Greg Sitch and Producer Yvonne Collins, along with Sally Riley, Louise Smith and the entire team at the ABC have been paramount to bringing Bay of Fires into being. Archipelago Productions partnering with Fremantle Australia is a natural fit and with Screen Tasmania, Screen Australia and Film Victoria's belief and investment we are now preparing for production on the beautifully rugged West Coast of Tasmania in 2022."
Bay of Fires is bold and surprising, often shocking, laced with dark humour and always unique.
Created by Andrew Knight (Seachange, Jack Irish, Rake, Hacksaw Ridge), Marta Dusseldorp (Janet King, Jack Irish, A Place to Call Home) and Max Dann (Siam Sunset, Dance Academy, Spotswood)
Written by Andrew Knight and Max Dann
Produced by Archipelago Productions and Fremantle Australia
Executive Producers: Greg Sitch and Andrew Knight
Producers: Yvonne Collins and Marta Dusseldorp
Marta Dusseldorp
Kerry Fox
Toby Leonard Moore
Rachel House
Yael Stone
Tony Barry
Oscar Redding
Bob Franklin
Roslyn Hammond
Kim Ko
Rhys Muldoon
Imi Mbedla
Ava Caryofyllis
Ilai Swindells
Mackenzie Grant
Mitchem Everett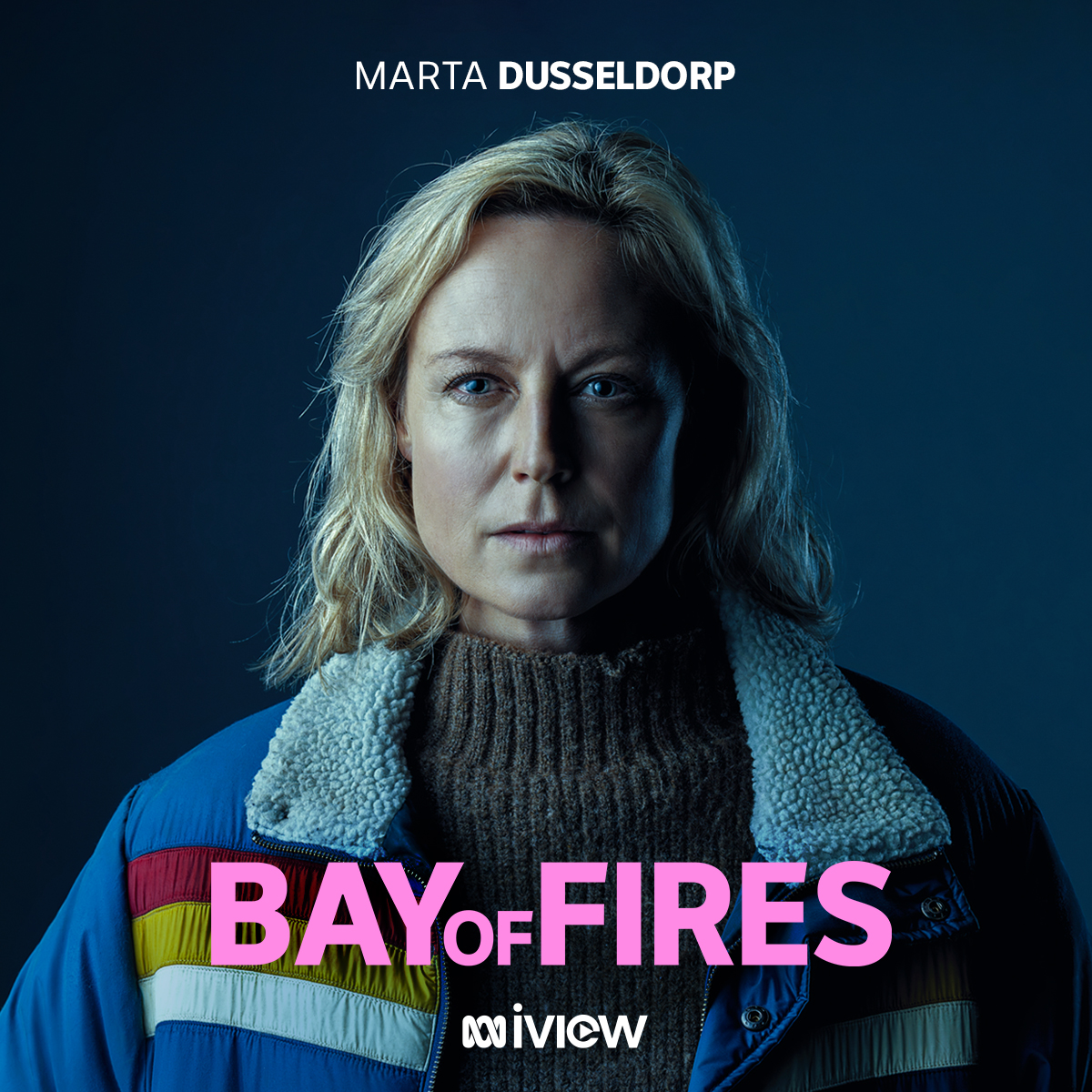 Bay of Fires Media Coverage