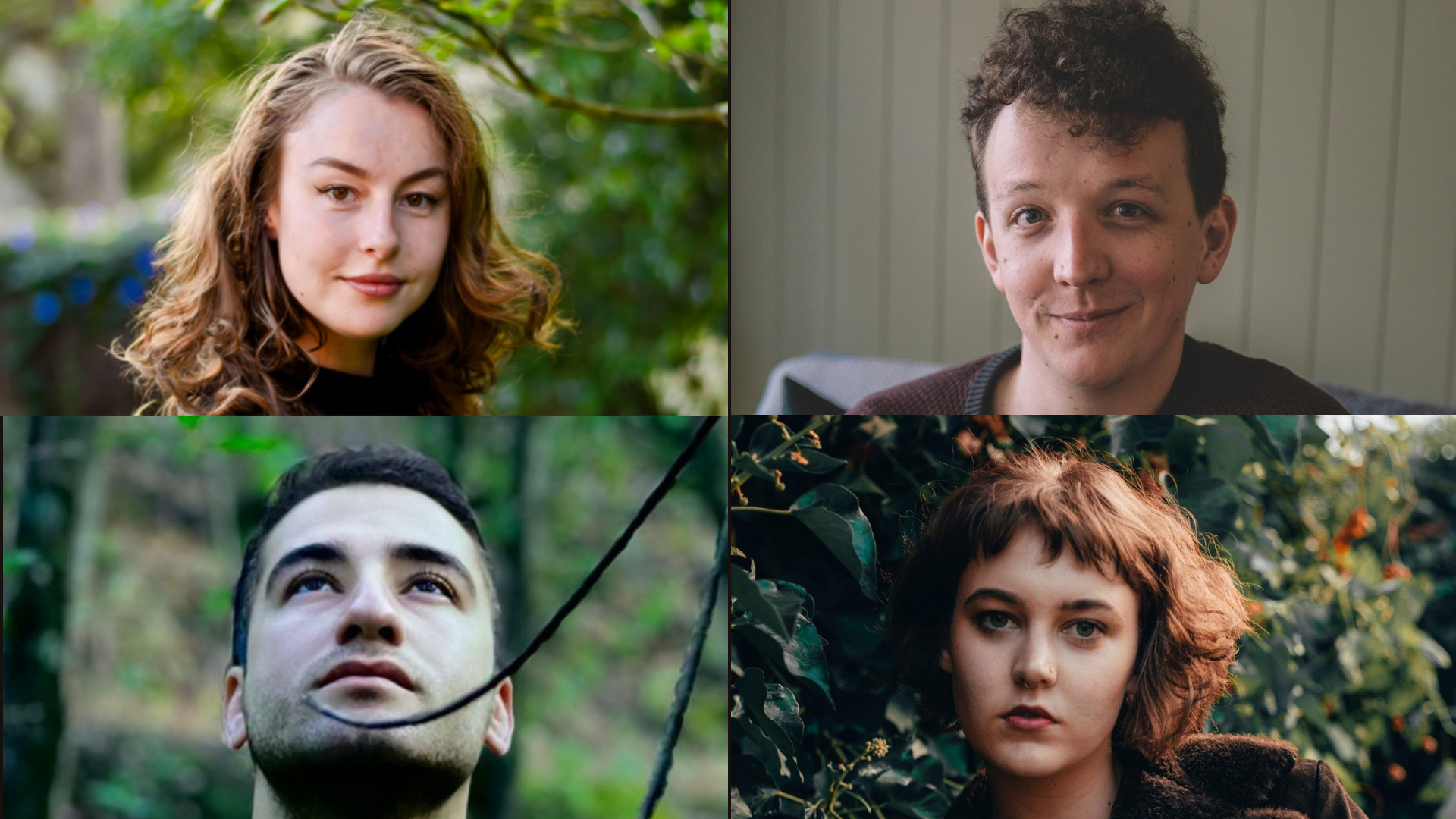 Congratulations to Amelia Pond, Noah Casey, Mostafa Faraji and Milla Chaffer for being the successful Tasmanian applicants in the Fresh Ink National Mentoring Program.
Throughout the year the writers will produce two short works for the stage as well as attend regular meetings with their mentor to hone their skills and build their writing community.
AMELIA POND
Amelia was raised in lutruwita (Tasmania) and graduated from UTAS with a BCA majoring in theatre. Highlights from her live performance career include projects with established Australian artists such as director Benjamin Winspear in the premiere season of Hilary Bell's Perfect Stranger (2020), and Willoh S. Weiland and JR Brennan while performing at Faux Mo for MONA FOMA (2019, 2020). She has also worked as an emerging artist on Soliloquy with Rising Phoenix Studios (2021), as well as writing and directing for Panopticon III at Dark Mofo (2019). As well as her theatre work, Amelia has featured in ad campaigns such as Tourism Tasmania's 'Come Down for Air' (2019), RACT's 'More Rewards. More Often' (2020), and City Mission's 'Christmas Appeal' (2020). In addition to her experience in performance art, Amelia is skilled in several forms of visual art, including illustration, painting, ceramics, photography and digital art.
NOAH CASEY 
Noah is an accomplished actor, writer, theatre maker, and musician from nipaluna Hobart. He completed a Bachelor of Fine Arts (Acting) at the Victorian College of the Arts in 2018, with a specialisation in theatre making. His acting credits from 2021 include various roles in Terrapin Puppet Theatre's Tip Duck, COVID Busters, Scaredy Cat, and Not So Traditional Story; Perseus in Bad Company's Medusa Waking; Dromio of Syracuse in Direction's The Comedy of Errors; and B in The Theatre Closet's CRAVE. Noah was a part of Blue Cow's Cowshed playwriting program in 2019 and their Future Proof program in 2020. He hopes to continue developing his skills as a playwright with Fresh Ink in 2022.
MOSTAFA FARAJI
"For me, art is a way of communicating with the world. When I arrived in Tasmania in 2013, I struggled with speaking English and making friends. I discovered a way to communicate my emotions through painting, by expressing my relationship with landscape. I left my home country, 'Kurdistan' and all that I knew behind to travel by boat to Australia. At the age of fifteen I became an asylum seeker. Upon my arrival to Australia, I was detained on for a long time on Christmas Island before migrating to the main island. To cope with losing my friends and family, I taught myself how to draw. I had no access to paint at the detention centre and my movements were restricted. Many of my earlier works were landscapes with no colour to symbolise the void I felt within. Once I was released from detention, I was allowed to access paints and I started to experience hope. Painting taught me how to interpret life through the beauty of landscape. Only recently, I have felt compelled to share my life story and those I have met on my journey as a refugee."
MILLA CHAFFER
Milla is an actor, stage manager and writer born and based in nipaluna, lutruwita. Having worked in theatre for many years, she loves new experiences both on and off the stage. Milla most recently played the role of Heather McNamara in Heathers (Old Nick Company) in 2021 and is currently working as an improviser for The Practitioners of Ephemeral Arts (Hobart Festival of Improvised Theatre). Milla was also assistant director/stage manager for The Old Man and the Old Moon (Jack Lark Presents) and stage manager for Crave (The Theatre Closet). As a young writer new to the scene, Milla is thrilled to have this opportunity to share her work with a wider audience.
The celebrated Fresh Ink National Mentoring Program for emerging writers runs annually from April–December in selected states across Australia. The initiative has been running for 14 years in varying forms and engages industry professionals to mentor our young writers. To date, the program has supported 119 writers in Adelaide, Brisbane, Darwin, Geelong, Hobart, Melbourne, Perth and Sydney.
For more on the Fresh Ink Program, visit www.atyp.com.au/writing/fresh-ink-national-mentoring-program