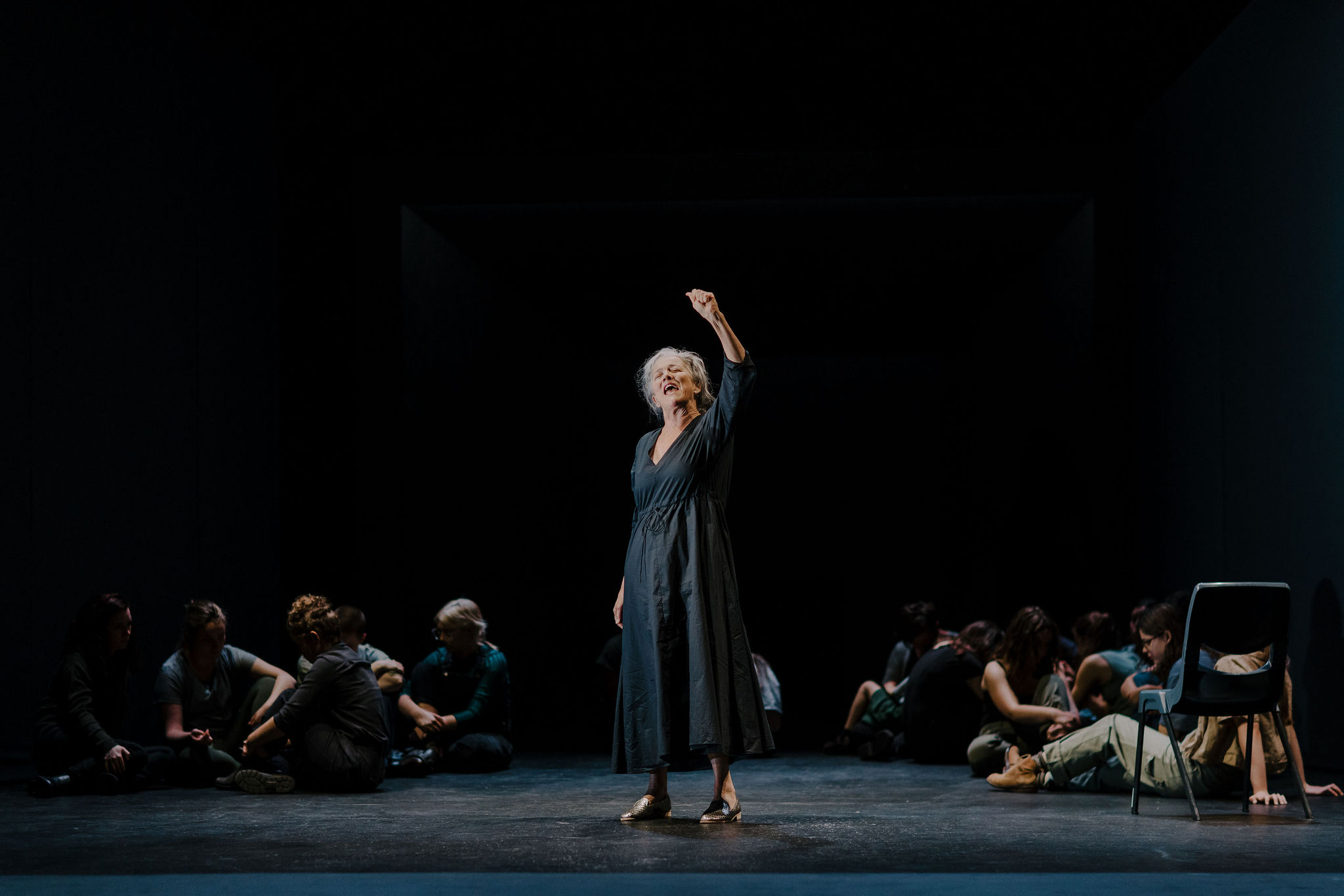 Main photo credit: Jesse Hunniford
Selina Ross and ABC News filed a news story for ABC online and ABC Hobart news, interviewing former detainee and advocate Behrouz Boochani about how he has brought new life to an ancient play.
"It was quite difficult emotionally because I had to go through that experience that I had and also all of the stories that I witnessed, the stories that I heard in that context."
Boochani's poems formed the lyrics set to music composed by Australian singer-songwriter Katie Noonan and performed by a chorus of Tasmanian women and girls.
The production was part of Tasmania's Ten Days on the Island arts festival, directed by Ben Winspear and featuring actors from around Australia and New Zealand.
Women of Troy, the ancient Greek play by Euripides, is considered by some to be the first anti-war play. Our production, adapted by Tom Wright and Barrie Kosky seeks to reflect on displaced people today.
ABC Artworks joined us in Hobart and our thanks to Lisa Skerrett, Brad Harris and David Tottle.
Watch the Episode here.