Australia's Most Respected Professional Development Program for Emerging Writers
Archipelago Productions is proud to present the Tasmanian component of this national young playwrights program.
2023 Tasmanian Participants

Pictured from left: Delia Bartle, Nicola Ingram, Adrian Reddish and Bella Young
Delia Bartle is a multi-disciplinary creative based in nipaluna/Hobart, with experience ranging from music journalism through to live sound performance and keyboard programming for musical theatre. She graduated from the University of Tasmania in 2019 with a Bachelor of Arts, majoring in English Literature, where she was awarded the Sir Philip Fysh Prize and the James McAuley Memorial Prize for greatest proficiency in second and third year English units. Delia was the 2015 Symphony Services International and Sydney Symphony Music Presentation Fellow, during which she produced digital and broadcast content for ABC Radio National, ABC Classic, Limelight Magazine and Sydney Symphony Orchestra. She is new to writing for the stage, and is delighted to have the opportunity to develop her playwriting skills as part of Fresh Ink in 2023.
Nicola Ingram (she/her) is a proud palawa and Wiradjuri woman based in nipaluna (Hobart). She is a recent graduate from the Victorian College of the Arts (VCA) graduating in 2021 with a Bachelor of Fine Arts (Acting). Being passionate about live theatre, she has appeared in roles such as Joni in Fill Fill Fill Fill Fill Fill Fill (Dir. John Kachoyan) and J in promiscuous/cities (Dir. Alyson Campbell). In 2021 Nicola received the Emerging Tasmanian Aboriginal Writers Award and has continued to develop original works as part of Theatre Works First Stories program, ILBIJERRI's 10 in 10 emerging artists festival and Melbourne Theatre Company's emerging writers' program First Stage. She is currently looking forward to being a part of the Fresh Ink National Mentoring Program for 2023 where she can further develop her writing practice alongside other emerging writers. 
Adrian Reddish's love of theatre began from a young age, taking acting classes with O'Grady Drama Academy between 2009 and 2019. Recent acting credits include the childrens' pantomimes Snow White (2018), Something Fishy (2019) and The Tale of the Nutcracker (2020) with Hobart Repertory Theatre, Salome (2020) and The Rise (2022) with PLoT, and Maybe Today with Lost Theatre Company (2023), and is currently rehearsing for Hobart Repertory Theatre's production of The Winslow Boy. Adrian recently graduated from UTAS with a Bachelor of Media majoring in Screen, and has experience writing screenplays and producing short films. Adrian is excited to develop his skills in writing for a live audience.
Bella Young is a 26 year old early career artist based in nipaluna [Hobart] passionate about performance as a theatre-maker, puppeteer and director. She is Youth Advisory Officer on the board of RANT Arts and works as a puppeteer with Terrapin Puppet Theatre, and theatre-maker with Second Echo Ensemble (SEE). Bella is currently completing an international diploma in puppet therapy and touring a therapeutic creative aged care program with Terrapin – exploring the positive impact of puppetry with elderly people. Bella's practice centres around ensemble-based theatre and creating applied theatre projects that engage communities in cross-discipline performance experiences. In 2020-22, she co-created/facilitated Youth Compendium – a collaborative professional development program that paid 50 young people mentored by 9 professional artists to publish 750 zines statewide. Recently, she independently directed a youth work for Circus Studio Kingston and co-directed/choreographed DRILL youth dance companies' performance for TasDance Illuminate Festival. Bella has also produced regional playwriting workshops for Blue Cow Theatre and underwent an internship with Performing Lines Tas to assistant produce 'takara nipaluna', a First Nations walking tour.
Archipelago Productions, with Australian Theatre for Young People present The Fresh Ink program: a national young playwrights program.
This will be the third year of presenting this program, giving young Tasmanian writers the opportunity to work with an experienced mentor, and have their works read and seen by interstate producers and directors.
The celebrated Fresh Ink National Mentoring Program for emerging writers runs annually from April–December in selected states across Australia. The initiative has been running for 15 years in varying forms and engages industry professionals to mentor young writers. To date, the program has supported 135 writers in Adelaide, Brisbane, Darwin, Geelong, Hobart, Melbourne, Perth and Sydney.
In 2023 there will be four emerging writers for performance (aged 18-26) from each participating state. Throughout the year they will produce two short works for the stage as well as attend regular meetings with their mentor to hone their skills and build their writing community.
The program will also run in Cairns, QLD and Sydney, NSW.
2023 Program 
Mentor: BELINDA BRADLEY
Throughout the program participants:
Attend a pre-arranged workshop session at least once a month with their mentor for 6 hours (or equivalent)

Work with professional directors and guests to widen networks and build skills

Deliver a 15-minute play in July that will be rehearsed and performed by professional actors for an invited audience.

Deliver a 30-minute play in November that will be rehearsed and performed by professional actors for an invited audience.
Participants Receive:
Mentoring across 8 months by an industry professional

The opportunity to work with professional actors and directors

Opportunities to showcase their work to invited audiences.
To be eligible participants will need to:
Be aged 18-26

Have some experience in the past with writing for performance (may include work for stage and/or screen, poetry, audio work, devised work, etc.)

Be available to prioritise the time commitments (briefly outlined above) between April and December 2023.

Please note that there is a $400 participation fee for Fresh Ink. Thanks to support from the Jibb Foundation, every person successfully selected for Fresh Ink receives a scholarship subsidy of $2,600 from the full cost of the program.

Payment plans and scholarships can be negotiated for successful applicants who could not otherwise participate. Please contact ATYP at writ[email protected] to discuss prior to submitting your application.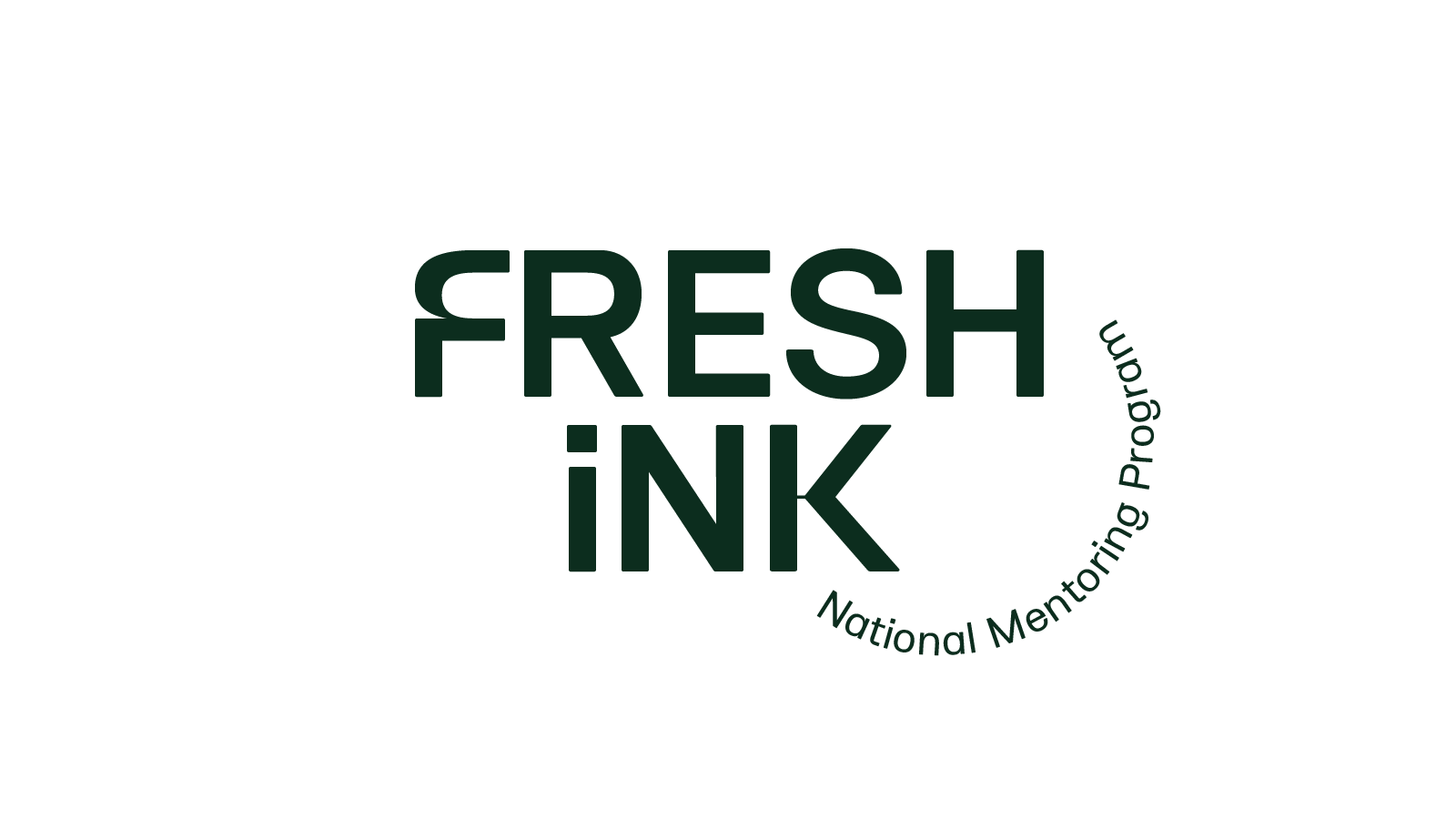 Delia Bartle
Nicola Ingram
Adrian Reddish
Bella Young
Amelia Pond
Noah Casey
Mostafa Faraji
Milla Chaffer
Rosemary Cann
Stephanie Francis
Indea Quinn
Emma Skalicky
2022 and 2021 Participants